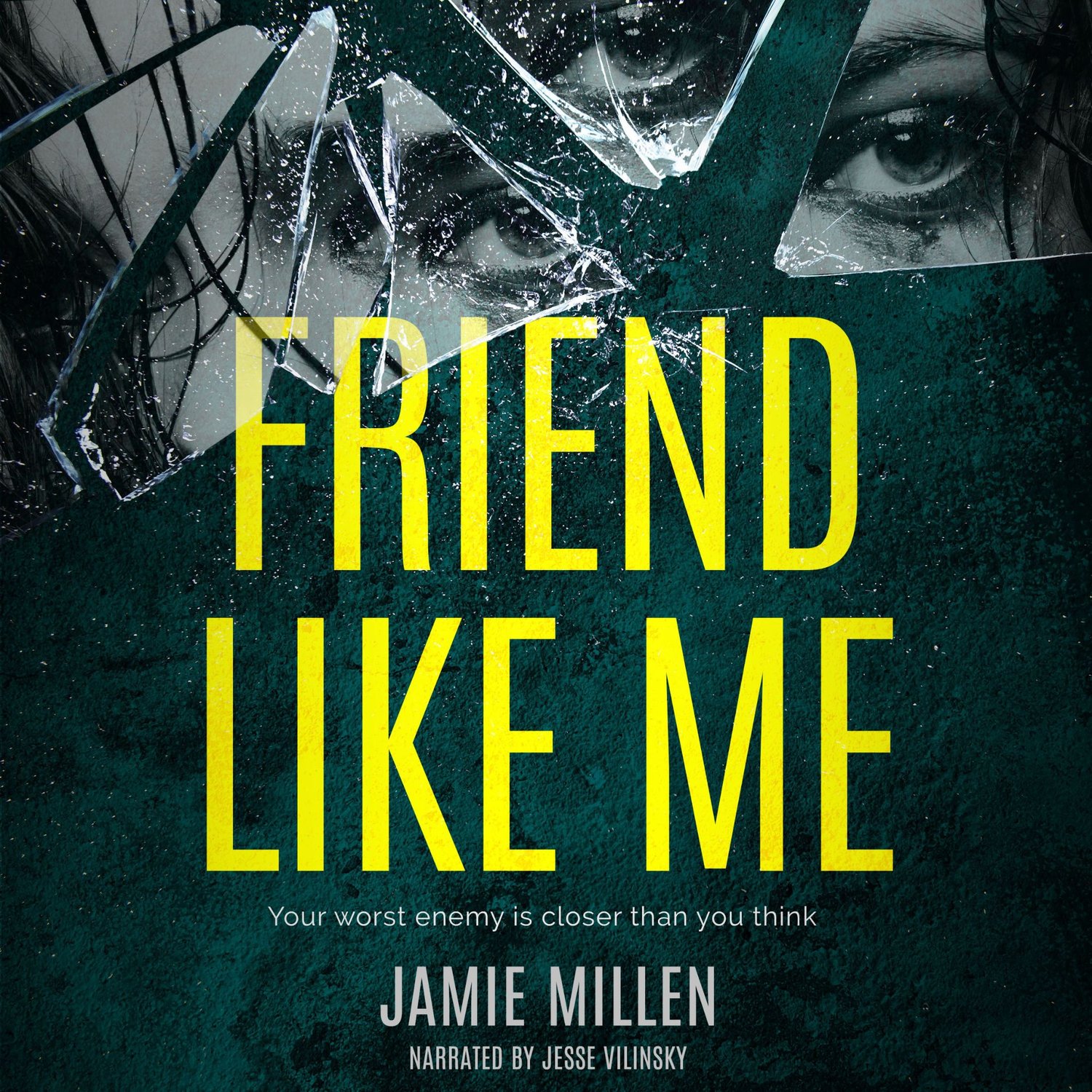 FRIEND LIKE ME (Audiobook)
On Sale
Preview
Your worst enemy is closer than you think
.
Someone is watching Amy when she starts a new life in Manhattan. Her mysterious "best friend" sends her creepy text messages…and murders anyone who stands in her way.
When the rising body count threatens to expose the deadly secrets of her past, Amy finds an unlikely ally in a handsome executive. But can she trust him, or is he just a pawn in the killer's lethal game?
Now police detectives are closing in on Amy. She's the prime suspect in multiple homicides, and the infatuated investigator on her tail craves much more than the truth.
But Amy is innocent.
Nobody can prove she's a twisted serial killer.
Unless they read her messages.
FRIEND LIKE ME is a heart-stopping psychological thriller for fans of Freida McFadden with gripping twists and turns that keep readers on the edge of their seats until the very last page. 
WHAT READERS ARE SAYING:
"Absolutely amazing…kept me on the edge of my seat. Fabulous writing!"
⭐⭐⭐⭐⭐
"This rollercoaster ride kept me up all night long. Each twist and turn kept me guessing and...the ending took me by surprise!"
⭐⭐⭐⭐⭐
"An absolutely excellent, fast-paced thriller read in only a few hours. So many twists and turns... The ending was fantastic with a twist you're not expecting!"
⭐⭐⭐⭐⭐
Read by Audie Award-winning narrator Jesse Vilinsky.
Audio length: 10 hours 39 minutes
GET IT NOW!